"reaching the community with the love of Christ"
HRCC is a Jesus-centered, open and friendly church that is currently gathering on Sundays at Jewels, in Bedford Square.

HRCC is a family of people who care very much for each other, and we welcome anyone of any age or background to come and meet with us.
We are committed to being the Body of Christ where each of us has a part to play (1 Corinthians 12). We endeavour to facilitate and encourage one another in our relationships with God and to equip one another to reach out with the Good News and love of Jesus.
Our leadership team are all volunteers. You can find out more about them here.
We are involved in various outreach projects to serve the local community, mostly through Jewels Art, Craft and Coffee Centre in Bedford Square.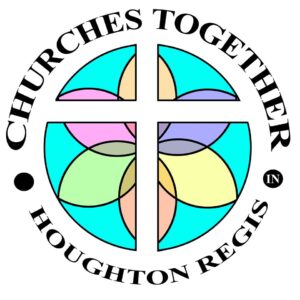 HRCC is part of Churches Together in Houghton Regis and is committed to working alongside other local churches to meet, wherever we can, the needs of today's communities in our town.

We are a part of the River Network, a group of churches supporting and encouraging one another.

We are also a member of the Evangelical Alliance.