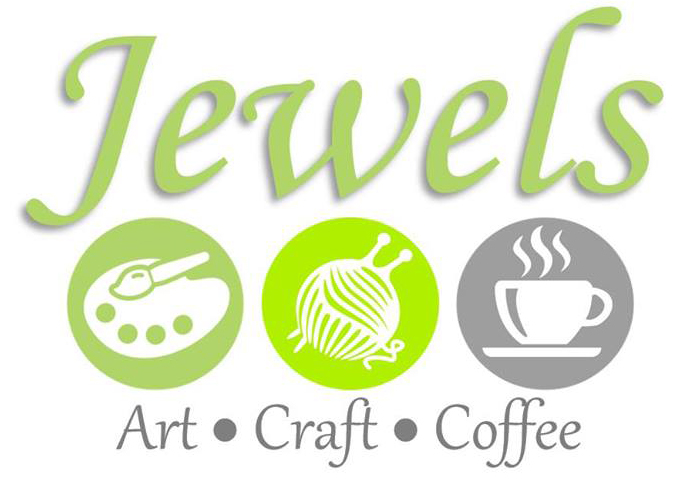 Jewels Art, Craft, and Coffee is our main point of contact with the larger community throughout the week. Located in the main shopping centre in the town, Bedford Square, it is an arts & craft and haberdashery shop combined with a coffee shop.
Jewels is normally open Monday to Friday 9am to 4pm, and Saturdays 10:30am to 2:30pm.
On Thursday mornings there is a crafter's drop-in group for people who enjoy knitting, macrame, sewing, and jewellery making (among other crafts). This is an informal gathering who sit and discuss their projects and help each other over a cup of tea.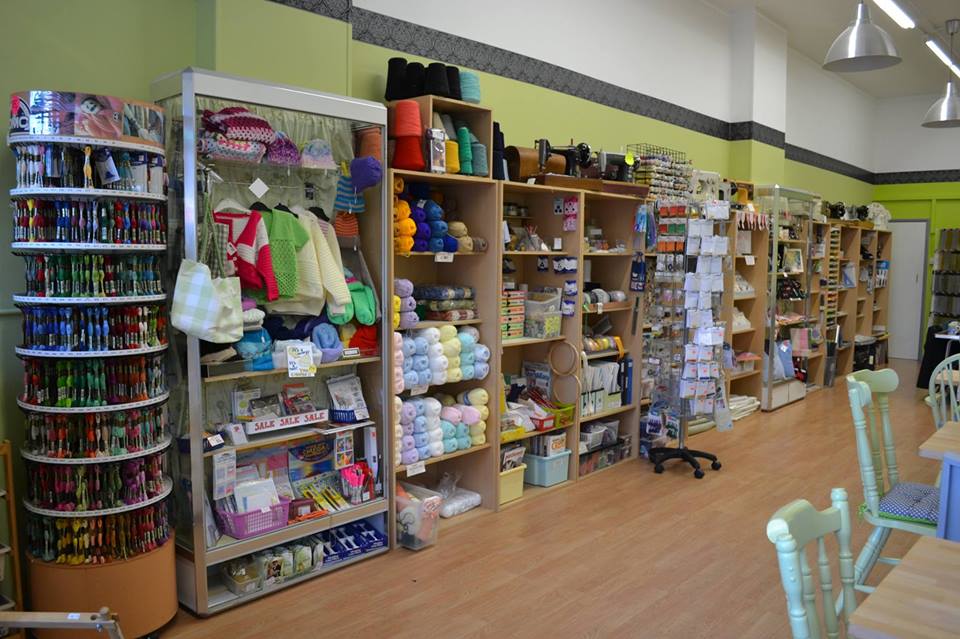 Three times a year we have "Warm Welcome" events: during advent, lent, and in the summer. For several Wednesdays and some Saturdays during these seasons we offer visitors a free cup of tea or coffee and a seasonal snack (mince pies, hot cross buns, or cream teas).
We also offer classes and workshops on a wide variety of topics (card-making, machine sewing, autism, mindfulness, drawing, to name a few). See the Jewels Workshop FaceBook page for details of upcoming classes/workshops.
See the Jewels Calendar for dates.